Since I was a child I loved these little quizzes in newspapers where you had to find the seven differences. My students seem to share the enthusiasm whenever we come across a similar activity. It seems this exercise in observation is fun and deeply satisfying.
I just found out about the blog challenge set up by Brad and already read five or six posts by other edu-bloggers. Their different styles of writing and seeing things seems to be another exercise into reflection and observation!
So here is my contribution from the beginning of our holiday: In the first one my teenage daughter is very expressive in showing how she doesn't like photographs with her parents at this stage. In the second by pure power of persuasion we got our act together and presto! A respectable family photograph!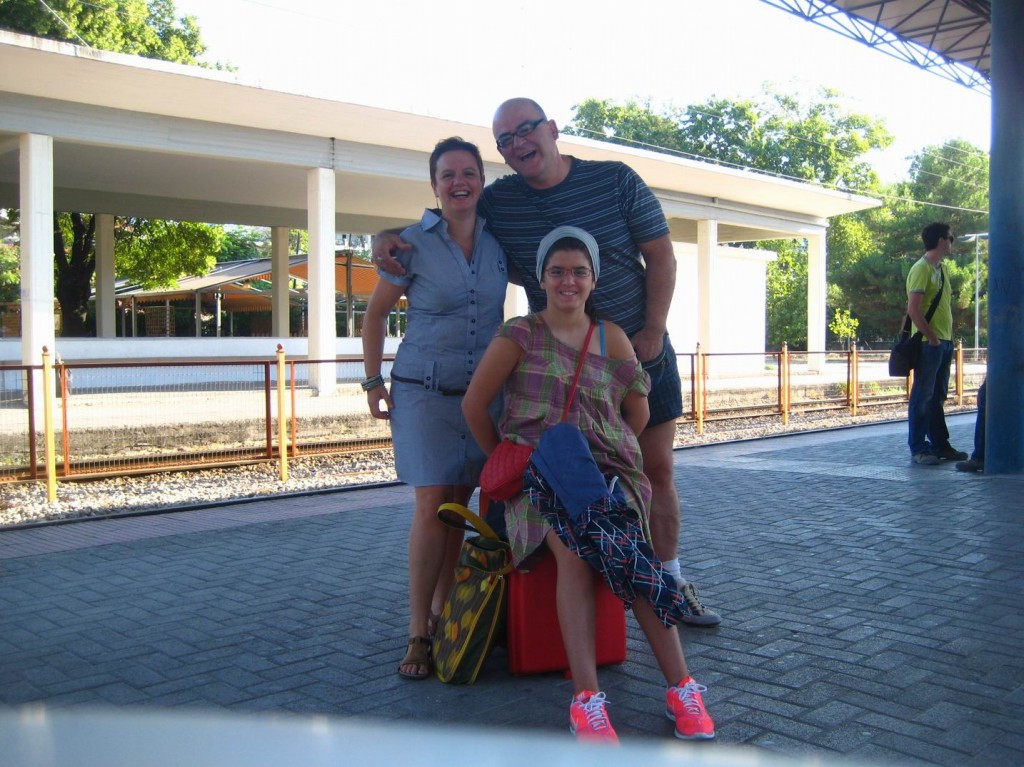 What is your compare and contrast story? Check these ones too!